Google Analytics is now illegal, and here's what we did Instead.
Monday, February 21, 2022 · 6 minutes to read
In January 2022, the Austrian Data Protection Authority ruled that the use of Google Analytics violates the GDPR . In this article, we'll share about our alternative option "Plausible" , and the reason why we chose it.
---
Google Analytics is no wonder the most popular site analytics tool that most website operators introduce, and we have been also benefiting from its detailed insights.
Google Analytics has been argued that it violates GDPR, and finally, this year, news broke that the Austrian Data Protection Authority has ruled Google Analytics illegal.
In 2020, the Court of Justice (CJEU) decided that the use of US providers violates the GDPR, as US surveillance laws require US providers like Google or Facebook to provide personal details to US authorities. Similar decisions are expected in other EU member states, as regulators have cooperated on these cases in an EDPB "task force". It seems the Austrian DSB decision is the first to be issued.

(noyb: Austrian DSB: EU-US data transfers to Google Analytics is illegal )
As is expected in the article, France also ruled the same followed by Austria.
Since LOBSTA is located in both Germany and Japan, we wanted to make sure our site uses the GDPR-compliant Analytics tool based on the assumption that this decision will be applied to EU by and large. We as a product focusing on open source and data protection, we also wanted to find a sustainable alternative that also shares the same open source principle. That is essentially why we decided to implement "Plausible ", a GDPR-compliant analytics tool.
It's been a few weeks since we started using it, and it's been great! We'd like to share how we've been using it, and also extend a bit more on what is wrong with using Google Analytics at first place in our POV.
What's wrong with Google Analytics?
To begin with, why is Google Analytics not cool?
Simply put, it's because information about your site gathered by Google Analytics is collected, tracked and utilized by Google. The decision made in Austria and France is largely because this was happening in the US where the EU citizens' out of control.
Google Analytics is a very useful tool for site operators to gather useful information such as the number of visitors and previews, however, the information gathered from a site using Google Analytics is not only owned by the site owner.
An article in Plausible states that "85% of the world's websites have Google Analytics and are tracked by Google Analytics".
Google Analytics is installed on 85% of all websites and tracks website traffic The majority of web traffic is tracked by one company. And that company is also the largest advertising company in the world. This would be a serious problem.

(Plausible: What makes Plausible a great Google Analytics alternative )
When we talk about data privacy like this, we often see people say, "I have nothing to hide and I'm totally fine with having my data tracked. Some people are not at all uncomfortable with their data being collected and used without their knowledge, but in Europe, where data independence is important, there is a growing distrust of centralized data collection by large companies like Google.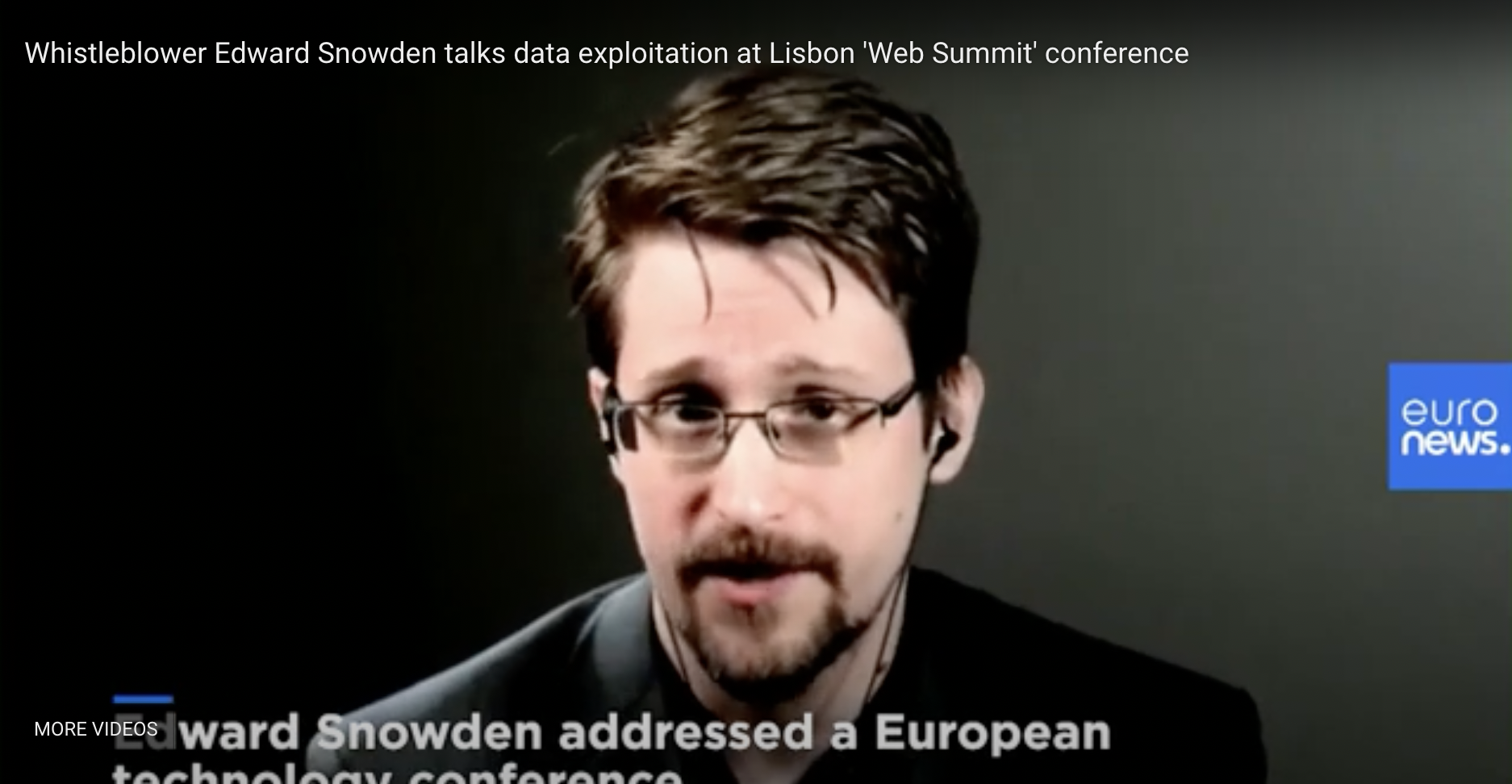 Edward Snowden, the man who uncovered the CIA scandal in the US, has said that in this digital society where data is tied to the reality of the "individual", the collection and secondary use of data without consensus means human exploitation .
When you think about it, it makes sense that the current GDPR in Europe was enacted primarily to protect personal data, which is why Google Analytics was declared illegal in Austria.
What is Plausible? Why did we choose it?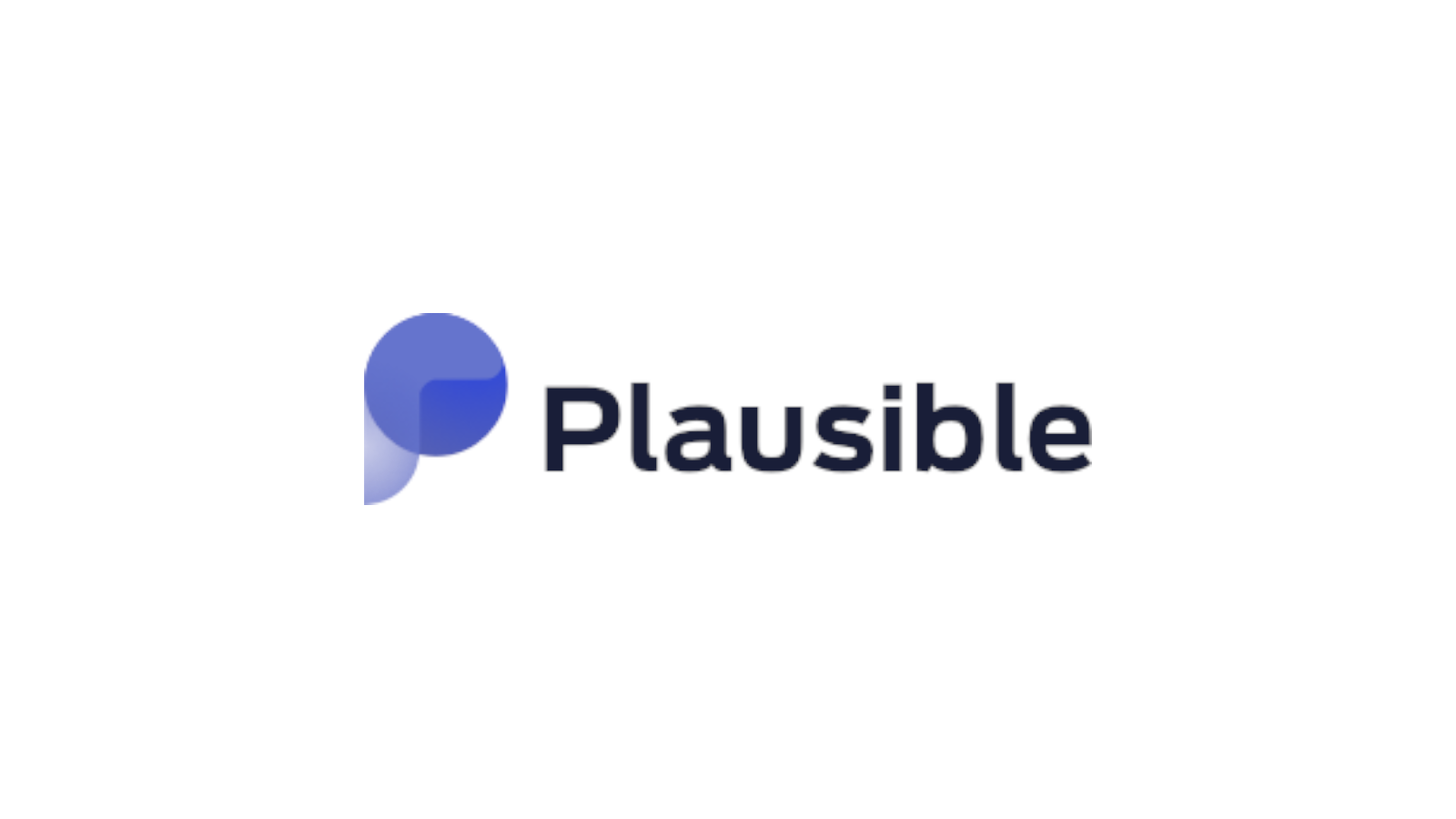 The key points that led us to implement Plausible are as follows
No cookie tracking -> no cookie banner
In Europe, when using cookie tracking tools such as Google Analytics, it is required by law that a cookie acknowledgement banner must be displayed when a website is displayed. The confirmation popup that often appears when a website is opened is a stressful and time-consuming process for site visitors, and many people may be a little hesitant to press "accept" because they feel as if their information is being extracted.
Plausible does not track cookies, so there is no need to display a banner to "accept cookie tracking" when viewing a website. This not only makes the site easier to view, but also reduces the stress on site visitors, which is what I like about it.
Free Software -> be in control of the tools
Plausible is Open Source software and the source code is available to everyone on Github . This ensures that there is no hidden backdoor or unknown functionality and guarantees full transparency for me and to my website visitors. You can run Plausible on your own server, but the Plausible developers also offer a hosted service. It's your freedom to choose.
Less functionality -> easier to understand = more inclusive!
Everyone has their own reasons for looking at analytics tools, but in the case of LOBSTA, we decided to use Plausible because it was enough for us to know how many visitors were coming to the site, which pages were being viewed most often, and where they were coming from.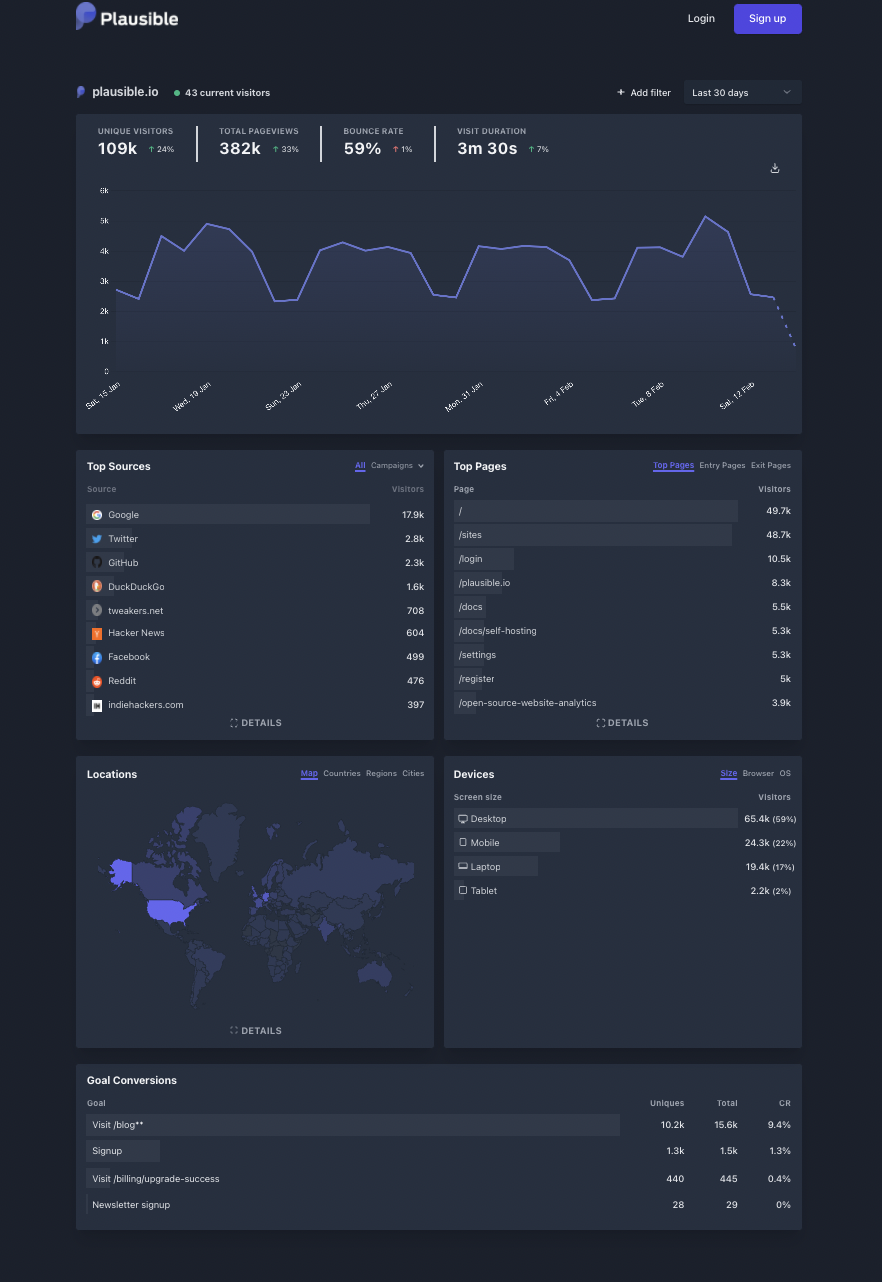 Also, when we were using Google Analytics, only the marketing staff looked at the analytics tools, but after we introduced Plausible, the UI became easier for people who don't have marketing knowledge to see, so people from other departments started to actively look at the analytics, which made it easier to share marketing-related stories.
I love to look at analysis tools to motivate myself to operate the site and create hypotheses, and being able to share that fun with people in other departments is the best part for me personally.
What we didn't like so much
We have to send invitations to everyone
I'm mostly happy with the implementation, but I'd like to write frankly about some of the inconveniences I've found in using it.
First of all, when sharing analysis pages with a team, I find it a little annoying that I have to send an invitation to each member by e-mail for each site. For example, LOBSTA has two sites, one in English and one in Japanese, so in order to see each analysis page, I have to send two invitations to the members I want to add and have them approve both invitations.
Also, the email invitations and notifications were so simple text messages that at first I thought they were some kind of spam. Some of the members seemed to feel that way and did not approve it easily, so I reminded them via Slack that I sent them invites. I'm sure some people don't think it's a big deal, but I would appreciate if the email UI is a bit more organized.
It's been less than a month since we started using Plausible, so we will update this article as the time goes by! So far, we like this solution!
Looking for a GDPR compliant solution?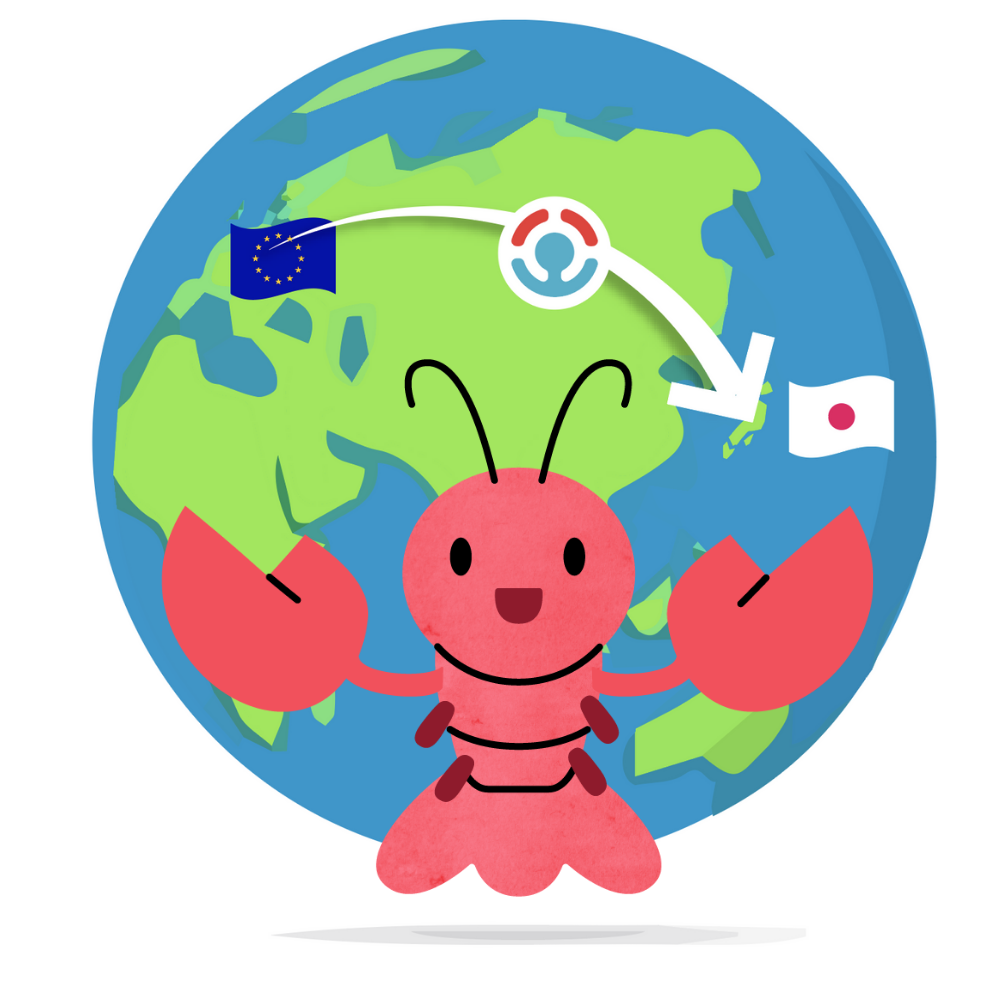 LOBSTA is a highly compatible, open-source task management tool that meets Europe's stringent data protection standards and supports the need to have an independent data center.
LOBSTA is made up of members of Consento , a data privacy app funded by the 2020 European Commission. If you are looking for comprehensive advice with extensive data privacy and GDPR knowledge from EU&Japan hybrid data privacy experts, please contact us.