About the client: Hyakumori Corporation Ltd.
Hyakumori Corporation Ltd. is a company specializing in forest management and administration with rich experience in promoting the management of privately owned forests for more than 10 years in Nishiawakura Village, Okayama Prefecture, which served as a model for the Forest Management Act and the new forest management system. In addition to managing small-scale forests that cannot be managed by individual owners on consignment in cooperation with the government and partner companies, we also use our know-how to develop forest management consulting business for local governments and forest cooperatives, and promote forest management from Nishiawakura Village in Okayama Prefecture to the rest of Japan.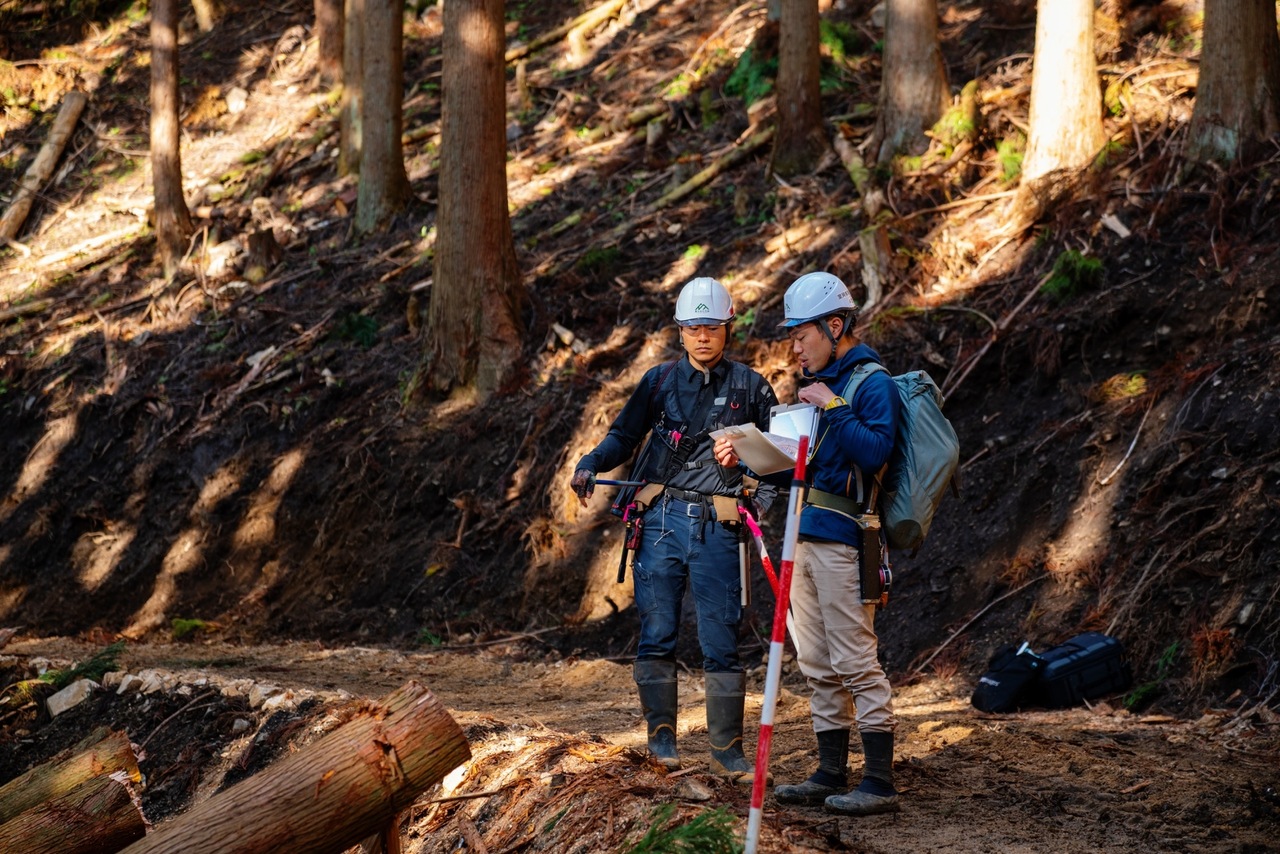 Based in Nishiawakura Village in northern Okayama Prefecture, Hyakumori Co., Ltd. is a forestry company specializing in forest management and administration, and is a "forest guide" that promotes businesses that utilize forests by making full use of the latest technology. In Nishiawakura Village, where about 3.3 million cedar trees were planted as materials due to the postwar "house shortage," forests are the greatest resource, but at the same time, it is extremely difficult for forest owners themselves to manage vast forests. Therefore, Hyakumori provides forest owners with design plans for thinning work.
In this process, Hyakumori first receives a plot of forest from the owner, conducts a survey for thinning, selects heavy machinery, orders the companies to carry out thinning, and organizes the procedures for applying for subsidies.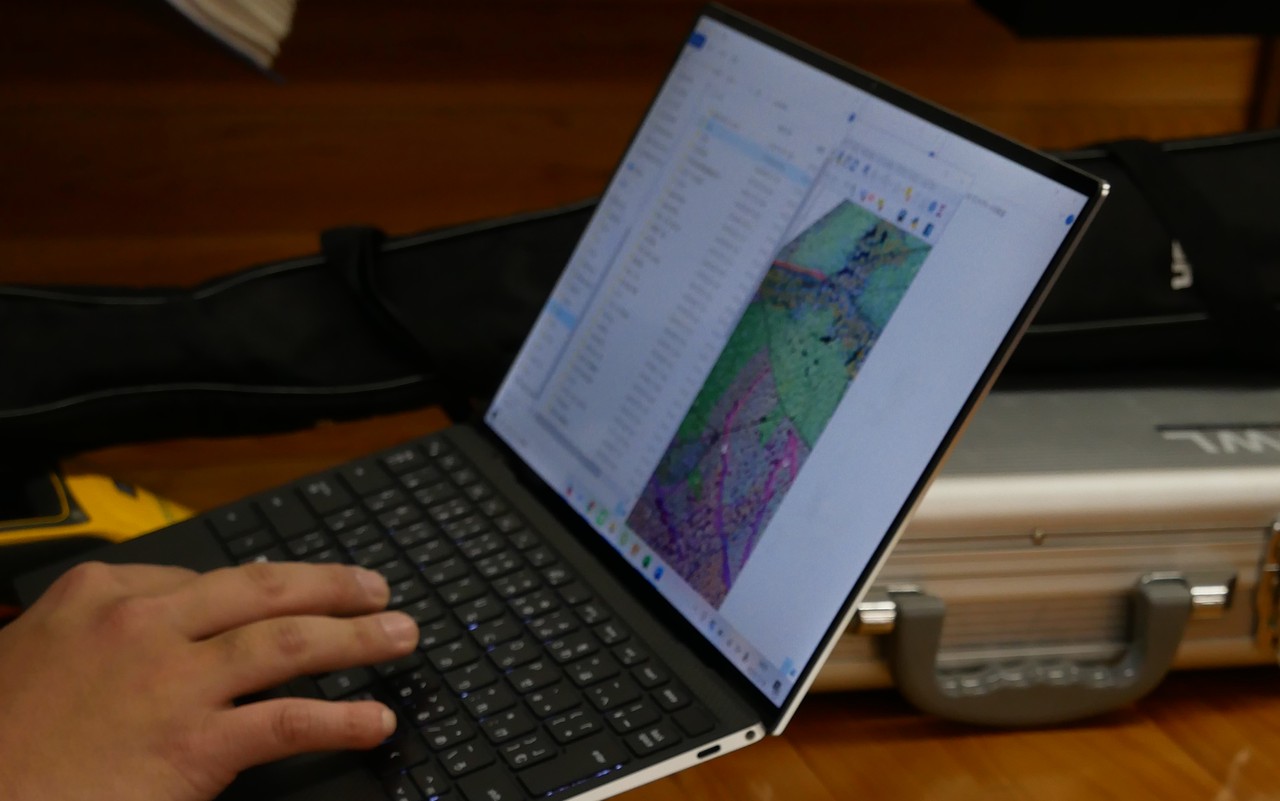 Mr. Tabata, who is in charge of the project, says, "The Hyakumori workflow requires the compilation of various information, such as the area of the forest and the consumers (forest owners), so we needed a task management system that can link location information with this information."
Since work in the forest is basically done offline, with no signal reception, they could not use task management tools that require a browser to connect to the Internet.
That's why he introduced LOBSTA. When he's out in the forest, he uses another app linked to LOBSTA to take notes offline, and when he returns to the office, he sends the data, including location information, to LOBSTA for management on LOBSTA. In addition, LOBSTA can output the managed data to any format, such as Gantt charts and Excel, so it is very versatile in that it can be handed over on paper to companies that request thinning work.
"In the forestry industry, a lot of work is done offline, so the ability to output data on paper is a big factor."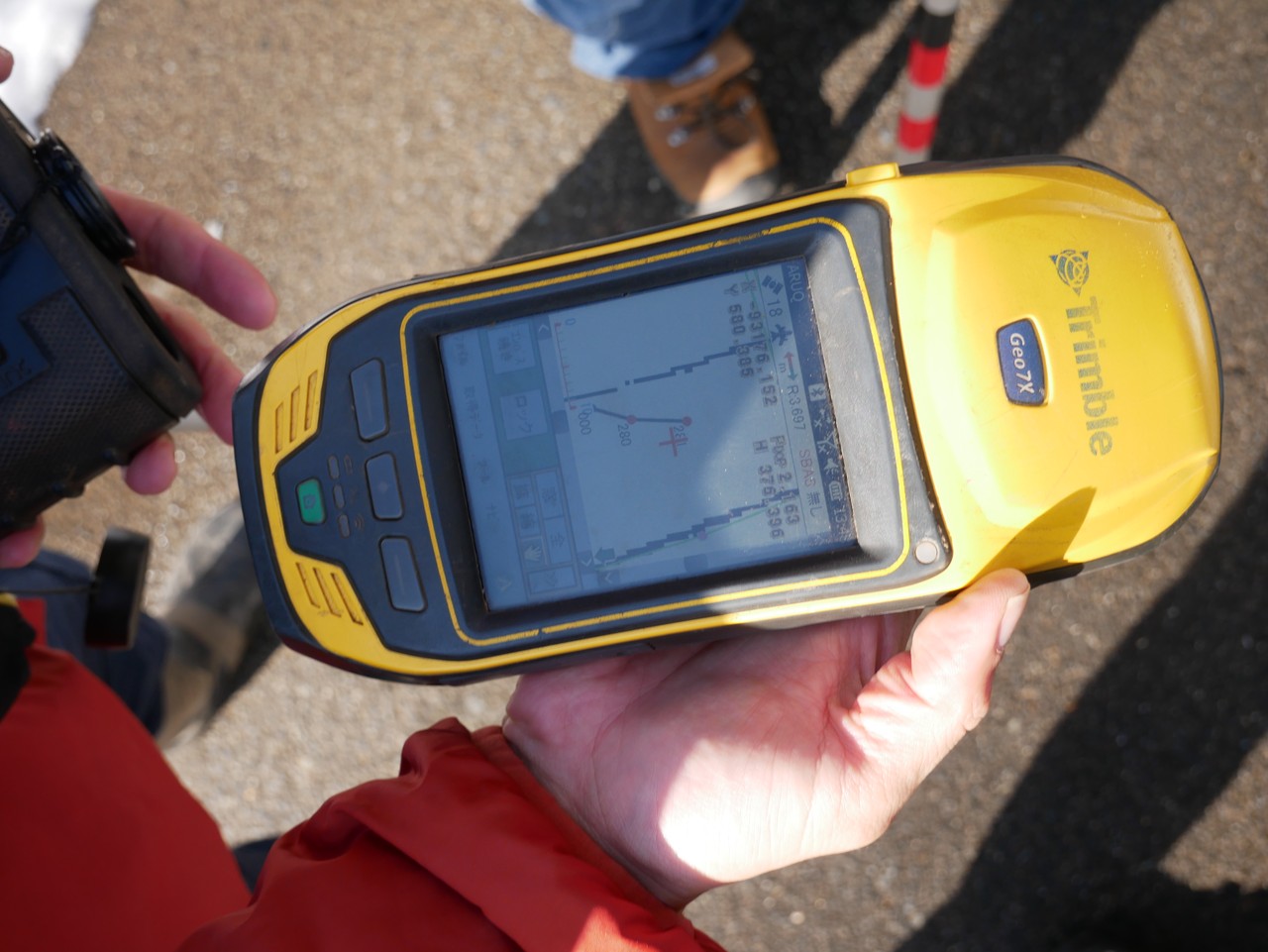 As open-source software, LOBSTA has strong ties to the open-source community, and compatible applications can be used to meet the needs of people like Momomori who want to work offline. In addition, the open source task management tool Redmine, on which LOBSTA is based, boasts the largest number of task management tool users in Japan, so the company's solid user base is also a source of reassurance. According to Mr. Tabata, "If we have a problem, we can always find a solution somewhere if we do some research."
In addition to open street maps and GSI maps provided by the Geospatial Information Authority of Japan as background maps, LOBSTA can also use its own drone maps if necessary. The versatility of task management and maps are two of the features of LOBSTA.
What has changed the most since LOBSTA was introduced? "The biggest change has been that LOBSTA has allowed us to visualize workflows that had been shared somewhat empirically and had not been verbalized. This has been very helpful because it has given us a benchmark for meetings to improve our work. Also, because LOBSTA links location information with tasks, I can now check things remotely from home on weekends that I would otherwise have to check paper drawings for."
Finally, we asked Mr. Tabata what advice he would give to businesses considering using LOBSTA in the future.
"I think it's important to take a hard look at your company's workflow and tasks, and clearly define how and when you will use LOBSTA and what you expect from it. The hardest part of identifying tasks is to write down the rules of thumb and the parts that are communicated verbally, so we are still continuing this practice. The forestry industry is very broad, and there is often no reference to what different businesses do, so it is important to create a strong language within the company. It is also important to create templates, as Momori makes it easy by creating templates for different workflows."
In addition to providing tools, LOBSTA also offers workshops and blog posts on how to manage task tickets and tie task management to location information. For more information, please contact us using the contact form.
---
See our other case studies